Consulting
Sunshine Systems offers Workforce Ready Consulting. From full implementation of the entire suite to spot consulting, Sunshine Systems is able to provide customers with deep product knowledge and best practices.
Web Punch
The Sunshine Systems Web Punch tool provides a simple to use punch application with offline capabilities. The application is configured to meet the needs of many customers. The application can be integrated with bar code scanners to support rapid punching and greatly improve job costing.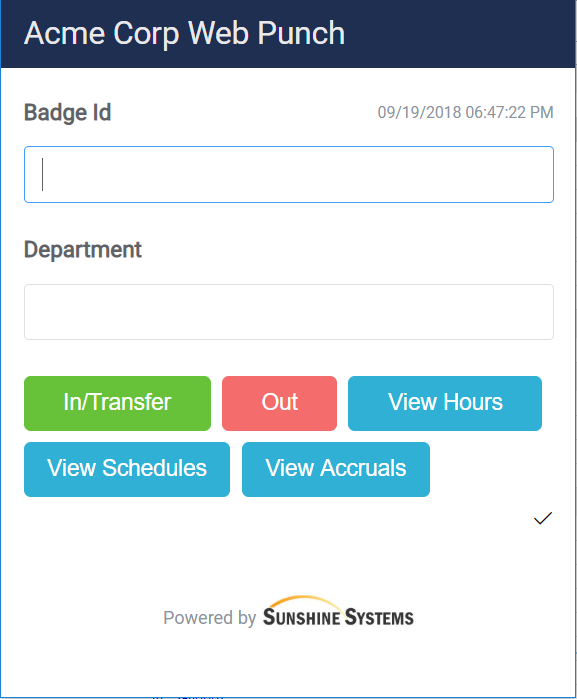 Group/Crew Punch
The Sunshine Systems Group/Crew Punch provides an easy to use line manager with the ability to rapidly punch in, transfer, or punch out groups of employees. Useful at the job site, on the line, or in the field, a manager has quick access to review employee status and make the necessary transfers.
Absence Alert
Wouldn't it be great if a manager was alerted when an employee didn't show up for their scheduled shift? The Sunshine Systems absence alert tool does just that. Quickly receive a text or email when an employee is not clocked in when expected.