SKO Promotion
We're offering an exclusive promotion to UKG customers!
Smart Call
Smart Call is the smart absence management solution that fills shifts fast and saves you time and money while giving your employees the tools to accept shifts on the go. Smart Call facilitates communication on multiple channels via text, email and phone. Real time interactive responses are captured in Andgo Smart Call with bread crumb tracking for every transaction, allowing your Schedulers to make smarter informed Scheduling decisions with all data captured in one solution. Using Smart Call you can be sure that the right person is the right shift at the right time.
Mass One Way Communication
Quick and effective solution for organizations to send mass one-way communications throughout the entire organization. Instrumental in helping organization abide by the CDC Return-To-Work guidelines requiring that information/ updates/ safety measures related to Covid-19 must be clearly communicated to all employees with immediacy. Utilizing the communication functionality (text, email and phone call) of Andgo Smart Call, Broadcasts allow for mass one-way communications to be sent to a configurable list of employees.
Broadcast Benefits
Communicate one-time alerts, bulletins and/or instructions throughout the organization or to specific groups
Employees chose how they prefer to be contacted (text, call, email) and messaging can be customized to each delivery method
Allows organizations to communicate important information to a large number of employees at once
Easy to implement and simple to use facilitating quick adoption and effectiveness.
Smart Dial
Smart Dial is an Interactive Voice Response (IVR) system that optimizes the way organizations receive, direct and process incoming phone calls. Incoming calls are captured, organized and filtered through configurable categories on a dashboard where department Managers and Scheduling Staff prioritize and process them. Each call and corresponding action is logged and can be reviewed in the searchable audit trail. Each call is supplemented with additional information such as employee name, number, home department and time of the call automatically. This eliminates transcription errors and data replication.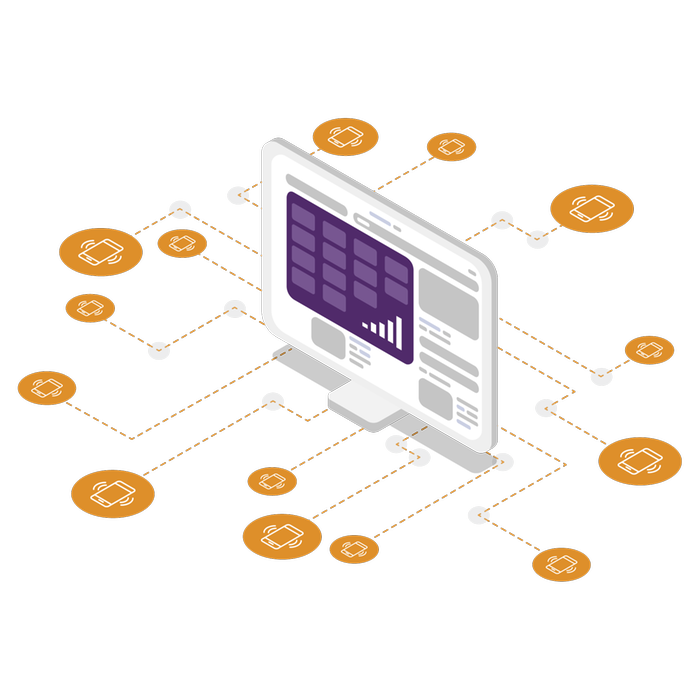 Vacation Bidding
Facilitate your entire annual vacation process online with Vacation Bidding! Employees receive real time insight into the likelihood of their vacation requests being approved before submitting. This likelihood is calculated based on available vacation banks as well as quota. Once submitted employees can track the status of their requests in real time. Employees are able to rank their vacation requests in order of preference. Multiple vacation rounds can be setup to accommodate different requests processes. Manager approval can be completely automated through a highly configurable rules engine.
Optimized Processing Workflow
Optimizing scheduling workflows increases efficiency, reduces errors, improves service and provides better insights into the scheduling trends occurring within your organization. Andgo automates many of the non-value added scheduling tasks, such as creating call lists, dialing phone numbers, listening to ringtones and leaving messages. This frees up your staff's time to focus on value-added activities such as strategically filling shifts with the most suitable employees. All incoming tasks whether it be shift applications, incoming phone calls or employee vacation requests are automatically triaged and posted on Processing dashboards. Tasks are color coded to indicate the level of urgency and processes are put in place for scheduling staff to address the most important items first. With an optimized scheduling workflow in place it becomes easier to gain clarity on organizational scheduling patterns and trends.